最近,我们向本年度TopDigital提交了3个作品,准备好击掌庆祝了吗?
Well...sorry to burst your bubble, but you'll have to wait untill the 5th of July for the official announcement. Until then, take a look at the campaigns we submitted:
那对不起了。。。你必须等到7月5日官方发布的时候! 不过在此之前,先看看我们提交的这几个帅气拉风的campaign吧!先睹为快:
#说好的2016呢#系列创意视频:
Spin Me to Life:
Dare To Be Swift:
Stay tuned for the big reveal!
请等好消息哦!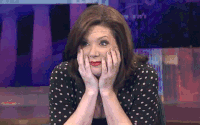 About TopDigital:
TopDigital is an innovative publishing platform for the digital economy in China.
The annual TopDigital Innovation Award is an important benchmark for testing corporate innovation.
TopDigital是中国数字经济领域的创新发布平台。
如今,TopDigital创新奖是检验企业创新能力的重要标杆。