Revealing best kept secrets that a Google and Baidu search won't provide. The adventure series of 'My Hometown' continues!
你无法谷歌和百度到的最强秘籍,"我的家乡"探索系列之旅正在继续。
Hi! My name is Miriam and I'm a Communication Specialist here at We Are Social Shanghai. I've been in China for a few years now, but it doesn't mean that I don't miss my hometown from time to time. Although I wasn't born there, I've spent most of my life in Warsaw, the capital of Poland.
大家好,我是Miriam,目前是We Are Social的一名Communication Specialist。我已经在中国呆了好几年了,但我有时还是会怀念我的家乡。虽然我没有出生在华沙,但我大部分时间都呆在那儿,波兰的首都。
If you ever visit my city, you'll probably stumble upon the monuments of Frederic Chopin, Marie Curie and Copernicus. Yes, they were all Polish! But the city has so much more to offer. I highly recommend you plan your trip to Poland in spring or summer for the best, and warmest, experience. Let me tell you why……
如果你曾经来过我的家乡,你可能会发现有弗雷德里克·肖邦、居里夫人和哥白尼的雕像,是的,他们都是波兰人哦!当然,我的家乡还有很多值得挖掘的地方。我强烈推荐你在春天或者夏天的时候到访波兰,那会是最棒和最暖和的旅行。让我来告诉你为什么……
Polish winters are famous for being long and very cold (temperatures can drop to -20 degrees!). The harsh weather starts in November and often lasts until the end of March. After months of hibernating at home and reducing our outdoor activities to a bare minimum, we can't wait for the first rays of sun. For the whole winter, we've been dreaming of spring and here it comes again.
波兰的冬天是出了名的又长又冷,温度可达零下20度!恶劣极寒的天气从11月开始一直到3月才结束。我们只能在家冬眠好几个月,把户外活动减少到最低,因此我们都迫不及待地看到春天的第一丝阳光。整个冬天里,我们都在幻想春天再度降临。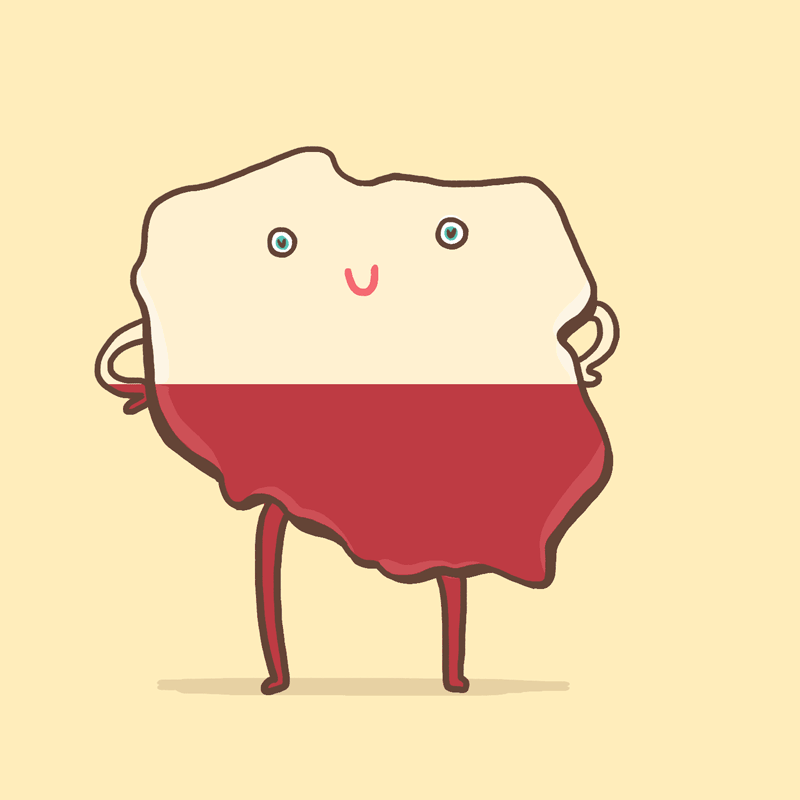 When the night falls:
夜幕降临时: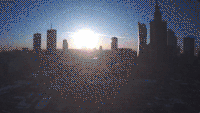 Once we notice that the snow is melting, we are up and planning what to do and where to go! Because spring in Warsaw means beer gardens, open-air cinemas, pop-up bars, and youngsters flocking to Vistula's banks right in the heart of the city. Interesting fact: Vistula is Europe's last river that flows "wildly" right through the city center. Cool, right?!
当发现最后的冬雪在融化时,我们就已经在计划要做什么和去哪里玩了!因为华沙的春天就代表着啤酒公园,露天影院,轮船和快闪酒吧……年轻人纷纷涌到华沙市中心的维斯瓦河畔。
有趣的事实:这是欧洲最后的野生河流,它能随意穿行在华沙的市中心,是不是很疯狂?
This part of the city is called Powiśle (literally near-the-Vistula) and it's one of my favorite spots too. Vistula's banks are also one of the very few spots where you can actually bring your own beer and drink it. This is in accordance to the latest decision of the Supreme Court. You see – Polish people literally fought and won for their right to party. Drinking in public is mostly prohibited in Poland , so if you get spotted outside of the designed areas, you can be fined. Don't do that!
这是华沙的波维斯勒,在维斯瓦河附近,是我最喜欢去的地方之一。维斯瓦河畔是少数几个你能带上自己的啤酒再坐下来品尝的地方,这可是波兰最高法院的裁决。你看吧,波兰人民真的会为自己开 派对的权利奋斗并取得胜利。波兰是不允许在公开场合喝酒的,所以如果你在规定场合以外的地方被目击喝酒,是会被罚款的!千万不要尝试哦!
After visiting the Old Town, Copernicus Science Centre or Lazienki Park, which are all located next to the river, go and explore the famous Vistula boulevards and enjoy the sunset with the National Stadium majestically sitting on the other side of the river. Or, if you feel wild, cross the river and find a nice spot on one of the artificial beaches of Praga – one of the most intriguing and former disreputable districts. But this is another story!
在游览完维斯瓦河附近的老城区、哥白尼科学中心和瓦津基公园后,你可以去看看著名的维斯瓦河大道,然后就可以在河对岸的国家体育场边享受落日了。如果你想感受随意穿行的维斯瓦河,那就在普拉加的人工海滩上找一个观景点吧,那是最有趣的,也曾经名声狼藉的地区之一。当然了,这就是另一个故事了!