We Are Social. We Are Global.
Revealing best kept secrets that a Google and Baidu search won't provide. The adventure series of 'My Hometown' continues!
Skyline. Nightlife. Hikes. Shopping.
Hong Kong is famed and famous for many things- food being one of them.
We Are Social Shanghai worker by day.
Instagram foodie, @Cray4 food, by night.
HA! Scrap those touristy books. Follow me, Kelly, as I unravel food havens that even most local Hong Kong-ers don't know. #YoureWelcome.
你无法谷歌和百度到的最强秘籍,"我的家乡"探索系列之旅正在继续。
天际线,夜生活,徒步,购物。
香港因很多东西而出名,美食就是其中一个。
白天是We Are Social上海的普通员工,
晚上则是Instagram上的美食达人。
喂,快丢掉那些旅行指南吧,跟着我,Kelly,让我来带你去探索大多数香港人都不知道的美食天堂。#欢迎你
THE DIM SUM AND GALORE
点心等
Hoi King Heen
B2, InterContinental Grand Stanford Hong Kong, 70 Mody Road, Tsim Sha Tsui
Move aside Tim Ho Wan. You won over the Michelin judges, but not this girl. :P
Tucked away in the basement of InterContinental is one of my top favorite restaurants -Hoi King Heen.
Dim sum. Served only on the weekends. Dainty and exquisite.
Dinner. Dishes following traditional little-known Cantonese recipes. Seamlessly executed.
海景轩
尖沙咀么地道70号,香港海景嘉福洲际酒店B2层
忘记"添好运"吧,这家米其林餐厅你可以不吃,但一定要吃下面这家——
海景轩,我最爱的饭店之一,就坐落洲际酒店的底层。
点心。只在周末提供。精致细腻。
晚餐。鲜为人知的传统粤菜配上甜点。无缝衔接。
Deep fried egg custard roll- Picture courtesy of @Yewwoii
黄金脆奶卷—图片来源:@Yewwoii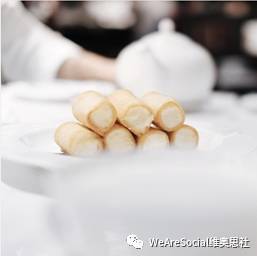 Many fail to recreate. Or just don't attempt it at all. Chef Leung? Nails it. Every time.
Bread fried crispy golden brown without leaving much oil residue on your fingers (or chopsticks). Hot molten milk eggy center.
无法再现的美味。Leung厨师,每次都不会让你失望。
烤至金黄的松脆面包外壳包裹着微融的鸡蛋牛奶实心。不会在你的手上或筷子上留有很多奶油残渣。
Braised Beef Brisket with Papaya
万寿果牛肋肉
Slow-cooked for hours. So tender it literally melts-in-your mouth. This is a must order. I repeat, this is a mustorder. Be sure to reserve in advance and ask for the fattest beef brisket cut!
This dish beats Kau Kee Beef Brisket, a tourist favorite, hands down.
Braised spare ribs with Beijing sauce and plums. Steamed crab claw with steamed egg white & yellow wine. Too many favorites.
Order just about anything and be prepared be blown away.
小火慢炖而成,需细嚼慢咽来品。这是一道必点的菜品,绝对的必点。记得提前预定最肥美的牛肋骨。
这道菜绝对比游客的最爱——九记牛腩好吃,毫无疑问。
北京李子酱排骨,蛋白黄酒蒸蟹。太多我的最爱了。
不管点哪一样,都要做好吃撑的准备。
THE MOST EGGSCELLENT WAFFLES
最好吃的鸡蛋仔
Egg-waffles. Egglettes. Call them whatever you want. These puffed delights are a Hong Kong street food staple. Found everywhere… but of course, I play favorites.
Some vendors opt for the classic. Some vendors opt for innovation.
Here's a break-down of my favorites.
Starting with the classics:
Master Low-Key Food Shop
Shop B3, G/F, 76A Shau Kei Wan Main Street East, Shau Kei Wan
华夫饼,蛋仔饼,随你怎么叫。它是香港的路边美食,任何地方都能吃到。当然了,它也是我的最爱。
有些店铺主打经典款华夫饼,有些则主打创新款。
下面我给大家详细介绍一下。
先介绍经典华夫饼:
低调高手大街小食
筲箕湾东大街76A号B3号铺地下
This shop is nothing but "low key." A not-so-hidden-gem found in an old neighborhood. This place is a crowd pleaser, drawing long line-ups.
Half-hallow with mochi chewy filling and crunchy exterior. This place, in my opinion, has the most egg creamy potent flavor.
While you're at it. Opt for the additional waffles and wich with peanut butter, condensed milk and sugar. You and your belly could thank me later.
这家店除了低调什么都没有,是在老街区被发现的一颗宝石。这个地方人满为患,常年排队。
华夫饼外表松脆,内部则填满了有嚼劲的麻吉。我认为,这里最有鸡蛋奶油的味道。
你如果来到这儿,可以再买一个配着花生酱、炼乳和白糖的华夫饼三明治。
吃完后,你会感谢我的。
Modernized with a twist:
Oddies Foodies
45 Gough St, Central, HongKong
Merging egg waffles with Italian gelato. This Le Cordon Bleu France graduate started the world-wide phenomena. Recreating old-school favorites and much more.
现代化的转折:
Oddies 美食家
香港中环,歌赋街45号
华夫饼和意大利冰激凌的组合。法国蓝带毕业生把这个味道带给了全世界。再现老派最爱的味道,当然还有其他的。
The Mob (left) & Night Wolf (right)- Picture courtesy of @anicka_nadine
The Mob (左) & Night Wolf (右)—图片来源:@anicka_nadine
The Mob- Black sesame mochi eggettes. Milk gelato. Matcha Ice cream. Apple yuzu jelly. Citrus crunchy flakes. Rich matcha sauce.
Night Wolf- chocolate chip egg waffle. 66% dark chocolate banana ice cream. Passion fruit panna cotta.
Mob—黑芝麻麻吉鸡蛋仔。牛奶冰激凌,抹茶冰激凌,苹果柚子冻,柑橘脆片和大量抹茶酱。
Night Wolf—巧克力蛋仔华夫饼。66%的黑巧克力香蕉冰激凌,百香果奶酪。
Moooo, Uji Affair, Luffy & Lemon Squad (top-left, in clockwise order)- Picture courtesy of @oddiesfoodies
Moooo, Uji Affair, Luffy & Lemon Squad(从左上方,按顺时针顺序)—图片来源:@oddiesfoodies
Moooo- Hokkaido milk gelato. Biscoff fudge. Australian honey comb chunks. Roasted walnuts.
Uji Affair-  Matcha gelato, mixed with sugar coated black sesame
Lemon Squad- Lemon gelato. Nutella fudge. Chocolate soil.
Luffy­-Strawberry and cream gelato. Homemade strawberry jam. Buttery cinnamon oatmeal crumble.
Moooo—北海道牛奶热拉,Biscoff软糖,澳大利亚蜂蜜块和烤核桃。
Uji Affair—抹茶冰激凌,混合糖衣黑芝麻。
Lemon Squad—柠檬冰激凌,能多益软糖,巧克力色土。
Luffy—草莓奶油冰激凌,自制草莓酱,黄油肉桂燕麦片。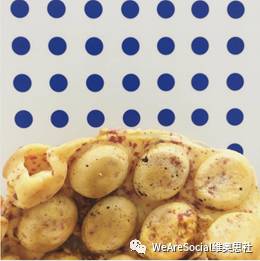 Kimochi­- kimchi and mocha. Chinese sausage. Red velvet. This shop offers sweet, savoury and the classics.
Guuuu, Popcone, Dark Forest & Strike (top-left, in clockwise order)- Picture courtesy of @oddiesfoodies
Kimochi—泡菜和抹茶。中国腊肠,红丝绒蛋糕。这家店提供甜、咸、和经典三种口味。
Guuuu, Popcone, Dark Forest & Strike(从左上方,按顺时针顺序)—图片来源:@oddiesfoodies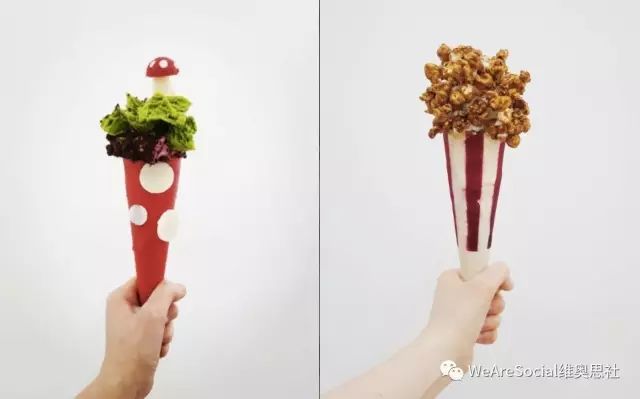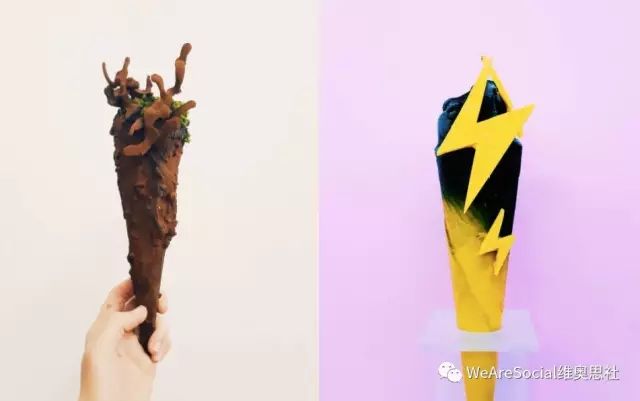 From their #dramacone collect. Not available now.
Guuuu- Raspberry gelato. Earl grey cremeux. Hazelnut crunch. Earl grey semifreddo. Raspberry ganache.
Popcone- Salted caramel gelato. Caramel popcorn. Roasted almonds. Burnt vanilla semifreddo. Apple compote. Dulce de leche.
Dark Forest- Extra dark chocolate gelato. Kirsch soaked cherries. Sacher sponge cake. Kirsch semifreddo. Bitter chocolate fudge.
Strike- Alphonso mango gelato. Coconut macaroon. Black sesame semifreddo. Sesame crunch. Passionfruit coulis.
New ice cream flavors. New egg waffle menu. Oddies foodies always switches up their menu every week, leaving you always coming back for more.
Sharing is caring. Let us which hometown should we write about next!
这是他们的"dramacone"系列,目前已经下市。
Guuuu—树莓冰激凌,伯爵奶茶,榛子粒,雪糕,树莓酱。
Popcone—咸焦糖冰激凌,焦糖爆米花,烤杏仁,烧仙草冷糕,苹果泥,甜牛奶。
黑森林—黑巧克力冰激凌,樱桃酒,萨赫海绵蛋糕。
Strike—阿芳索芒果,椰子蛋白杏仁饼干,黑芝麻冰霜雪糕,芝麻粒,百香果酱。
新口味冰激凌,新华夫饼菜单,Oddies的美食家每周都在更新他们的菜单,让你可以一直享受更多美味。
分享才是真爱,下次我们会介绍谁的家乡呢?
Follow our We Are Social Service Account here:
了解更多精彩资讯,请继续关注我们的新服务号We Are Social维奥思社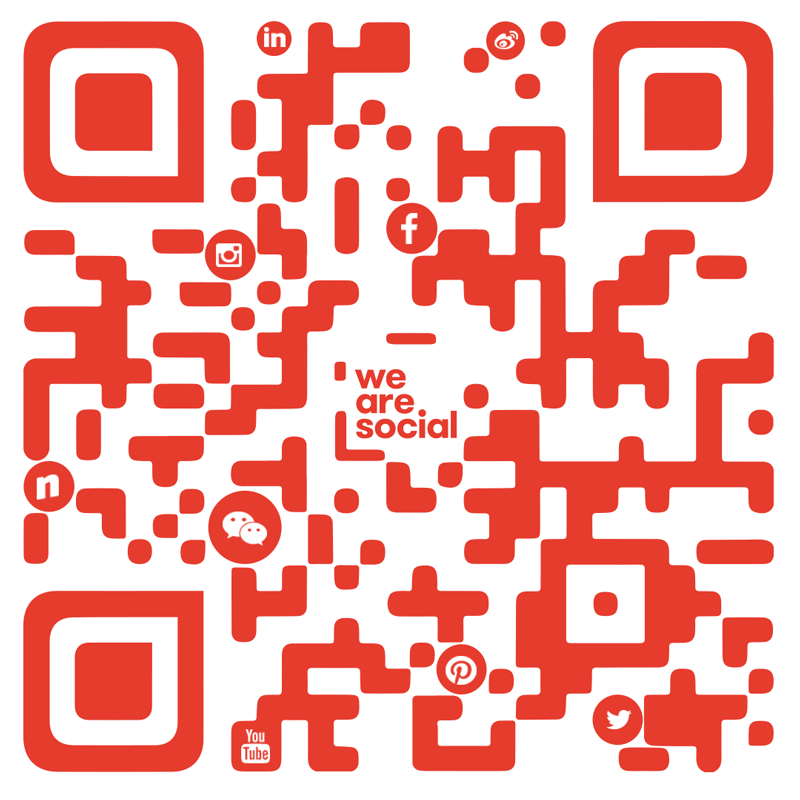 Scan QR Code via WeChat to follow Official Account