The We Are Social China team embodies diversity.
We Are Social 中国办公室是一个多样性的大家庭。
#FunFact: Did you know that we house more than SIX nationalities in our office?!
#有趣的事实:你知道吗?We Are Social中国办公室有来自超过6个国家的同事。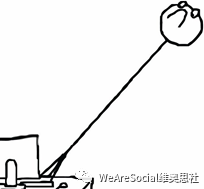 In our new series, My Hometown, we'll reveal some interesting insider info about our team members' hometowns that a simple Google search (or Baidu for that matter) won't provide. ;)
新一期的主题:我的家乡。接下来,我们将会分享关于We Are Social成员家乡的一些有趣信息,这可不是你能在谷歌或者百度上随便搜到的。
Buckle your seat belts! First stop,
系好你的安全带!第一站
☀SUNNY SINGAPORE☀
阳光明媚的新加披
Hi, I'm Curie! I'm an undergrad from the National University of Singapore and also an intern here at We Are Social China. If you're thinking why my name looks so peculiar, it's because I'm not actually a Singaporean by race... but I was born and raised there so I'm a total Singaporean at heart.
大家好,我是Curie,是新加坡国立大学的一名学生,同时也是We Are Social中国办公室的一名实习生。你可能觉得我的名字有点特别,这是因为我不是一个真正的新加坡人……,但是,我从出生就一直生活在这里。所以,在我心里,我就是一个十足的新加坡人。
If you don't know much about Singapore, it's a tiny tropical island at the tip of Southeast Asia. We experience the sweltering heat of summer all year round –something I never thought I'd miss but actually do – but that also means longer daylight. And more sun = more fun! P.S. We also enjoy nightlife. Singapore is one of those cities that never sleep.
可能你对新加坡不是很了解。新加坡是东南亚地区的一个热带岛国。这里一年到头都是炎热的夏天,这就意味着我们有更长的白天。同时,更多的阳光,也意味着更多的乐趣。PS:我们也很享受夜晚的时光。新加坡是一个"不夜城"。
When I talk about home, what I really wanna talk about is our food. Singapore is a tiny country, but when it comes to food (supper culture is HUGE), we will travel to the ends of our island to get the best of a single dish. I think the coolest thing about Singapore is that everybody has a common understanding of finding the best dish. Forget tourist site recommendations, it's better to ask a local! Want some BBQ sambal stingray? Go to Chomp Chomp in Serangoon. Craving some Bak Chor Mee? Everybody knows Bedok 85.
谈起新加坡,我更想跟大家谈论的是我们的美食。新加坡是一个小国,但提起美食(晚餐文化是极其重要的),我们会专门来到岛的末端,只为了一顿最美味的佳肴。我觉得最了不起的,就是新加坡人对寻找美食达成了共识。如果你来新加坡,不要去浏览那些旅游网页,最好的方式就是向当地人打听。想吃烧烤吗?那就去ChompChomp。吃完烧烤再来碗肉矬面?Bedok 85,新加坡人都知道。
Food picture incoming...
美食照片来袭…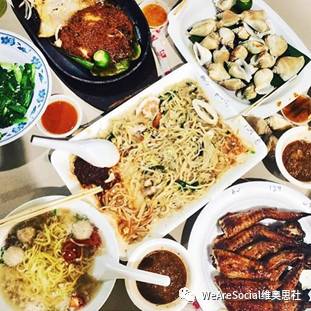 I gaurantee, if you show that to any Singaporean here, you'll make them homesick.
我敢保证,如果你向这里的新加坡人展示这些食物,一定会勾起他们的思乡之情。
We're all foodies and it's a Singaporean thing to see millenials taking photos of our food before we eat - gotta do it for the Instagram! I guess you could say we're obssessed with social media, especially Instagram (of course I have to talk about this on a We Are Social post). Touristy spots will do the job for Insta-worthy places in Singapore, but those can't beat the heartland gems that probably only the locals know.
新加坡人都是美食家。吃食物之前先拍照,并发布在Instagram上,是新加坡人经常做的事。我猜你会说我们新加坡人实在太迷恋社交媒体了,尤其是Instagram,(这一点必须提及)。新加坡的旅游景点将会成为最值得发布在Instagram上的地方。
Tiong Bahru, Haji Lane, lalang fields in Punggol, Nanayang Technological University's "dimsum" building... but enough listing, in Singaporean terms, "no pic no talk"!
中峇鲁、哈芝巷,榜鹅的白茅草原,新加坡南洋理工大学的点心建筑……还有很多漂亮的地方没有提到。用我们新加坡人的话说,"没有照片,就没有发言权"。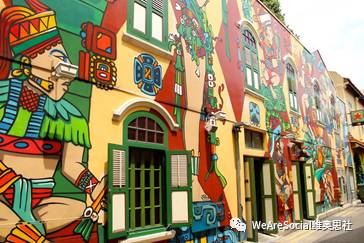 Haji Lane
哈芝巷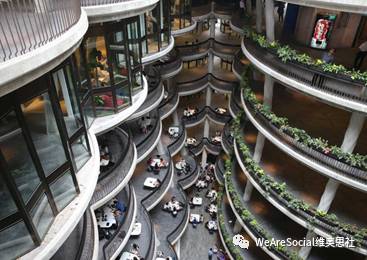 Nanyang Technological University
新加坡南洋理工大学的点心建筑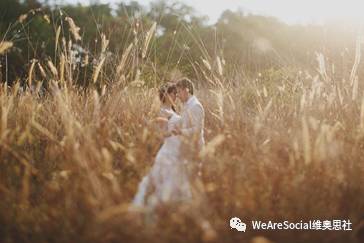 Lalang field in Punggol
榜鹅的白茅草原
To be honest, even I haven't explored all these places yet. And the absurdity of it is that it's so easy to get around tiny Singapore. Maybe I took "home" for granted and never truly experienced its beauty until I went away, so I'm going to visit all these Insta gems when I'm back! And get a pretty Insta feed while I'm at it ;)
说实话,作为一个新加坡人,这些地方我竟然还没有去过。更荒谬的是,新加坡是一个小国,游览这些地方其实是很容易的一件事。可能是我没有把这些放在心上,所以直到我离开,也没有真正去欣赏它的美丽。因此我准备下次回去的时候去游览这些地方,然后拍些漂亮的照片放在Instagram上。
If you happen to make a trip to Singapore some time, make sure to visit these places! You can stop by our We Are Social Singapore office too.
如果你什么时候想去新加坡旅游的话,记得去看看我刚刚推荐的这些地方哦!当然你也可以去We Are Social新加坡办公室转转。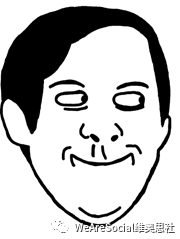 Whose hometown do you want to hear about next? Comment below!
下一次你想了解谁的家乡呢?下面评论区告诉我们吧!
Follow our We Are Social Service Account there:
了解更多精彩资讯,请关注我们的新服务号We Are Social维奥思社

Scan QR Code via WeChat to follow Official Account